Winter 2020 Mindfulness-Based Stress Reduction for Professionals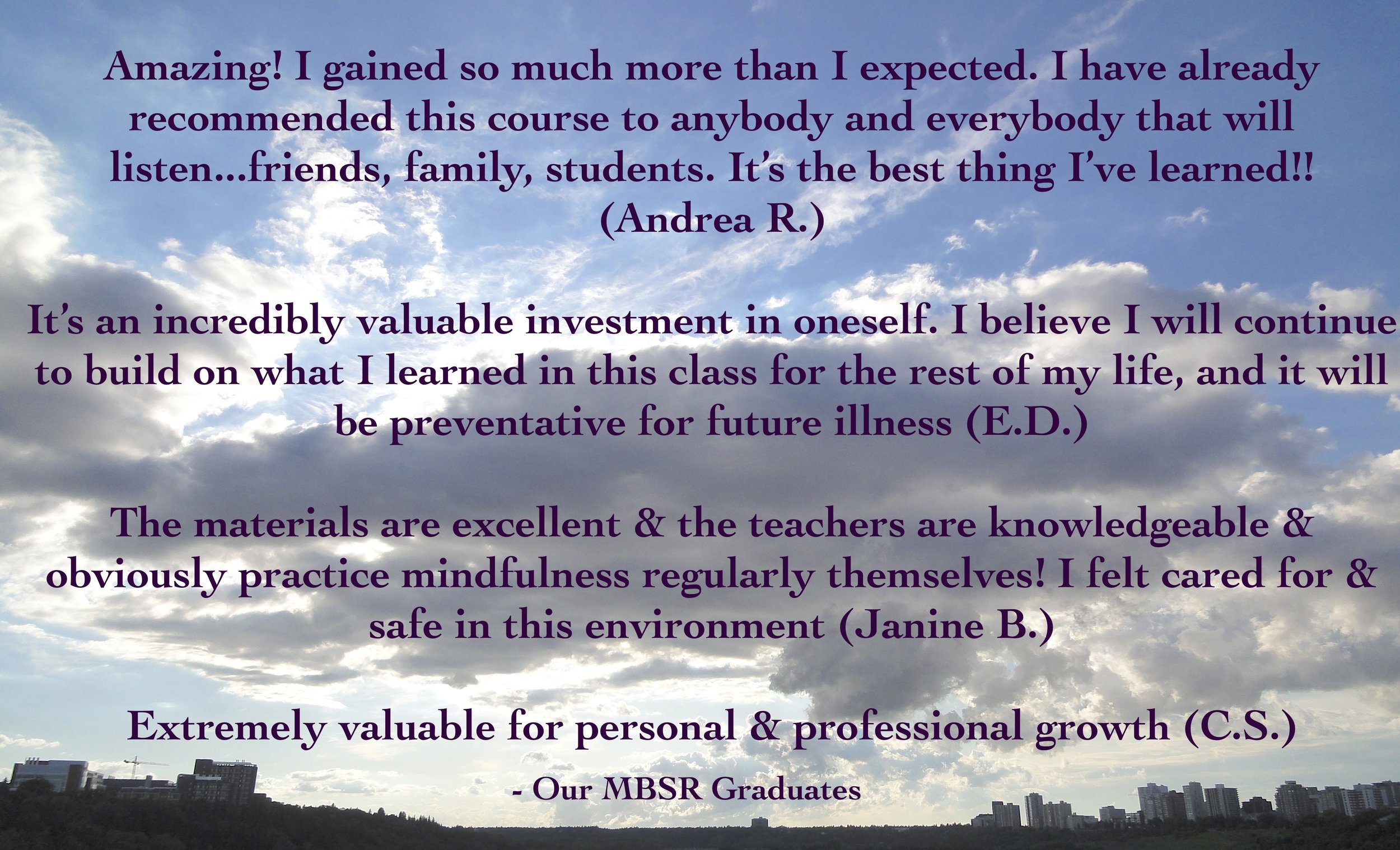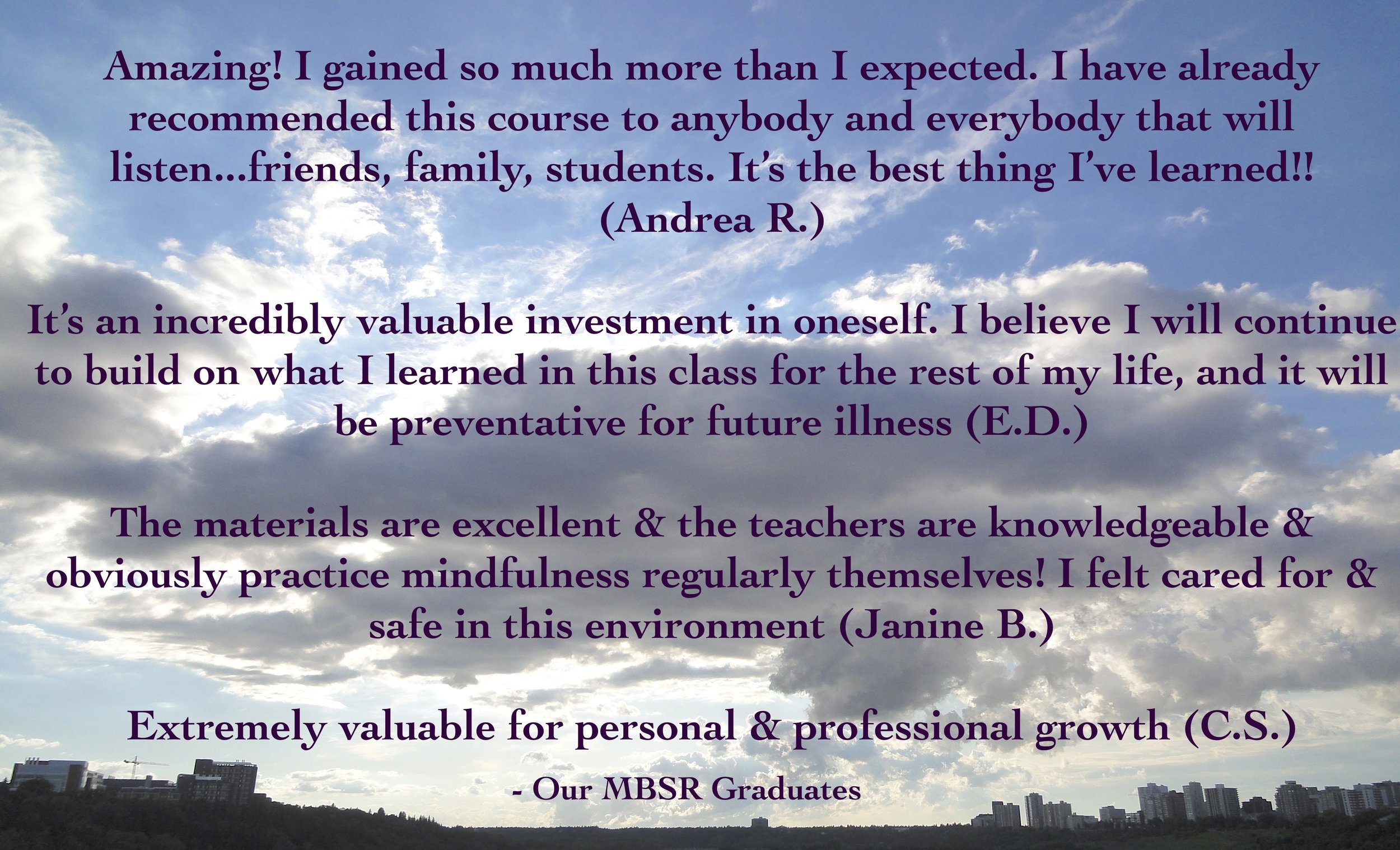 Winter 2020 Mindfulness-Based Stress Reduction for Professionals
Program Dates:
Orientation (mandatory): February 19, 6:30-9:00 pm

8 Wednesday evenings: February 26 to April 15, 6:30-9:00 pm

& 1 Saturday: April 4, 2019 (time & location TBA)
Location:
Grandview Heights Community Centre (connected to Grandview Heights School)
12603 - 63 Avenue, Edmonton
Early Bird Deadline: February 5, 2020*
Registration Deadline: February 19, 2020
*After the early bird deadline, price increases from $675 to $725.
MBSR is an intensive 8‐week, once weekly, group program based on the Mindfulness‐Based Stress Reduction (MBSR) program developed by Dr. Jon Kabat‐Zinn and Associates at the University of Massachusetts Medical Centre in the late 1970s.
The curriculum is based on the emerging field of Mind-Body Medicine.

Through intensive training in a combination of mindfulness, cognitive behavioral and self-regulation skills, participants learn to mobilize their deep inner resources to facilitate learning, growth, healing, enhance self care, and make positive shifts in attitudes, behaviors, and relationships.
For more information on MBSR, please click here.
NOTE: If you have PTSD, suicidal ideation, untreated substance abuse or you have been diagnosed with Borderline Personality Disorder, this may not be the program for you. Please consult your physician or therapist if any of these apply to you. If you have any questions regarding your suitability for this program, please contact Priscilla at pmkoop@mindfulnessinstitute.ca or call 780-441-9284.